More Than A Brand
Love More Bmore is a Baltimore based brand that promotes love.  The name is a double entendre telling the City the of Baltimore to love itself  and to express if you love more you will actually become more. Love More Bmore is more than a brand, it's a lifestyle.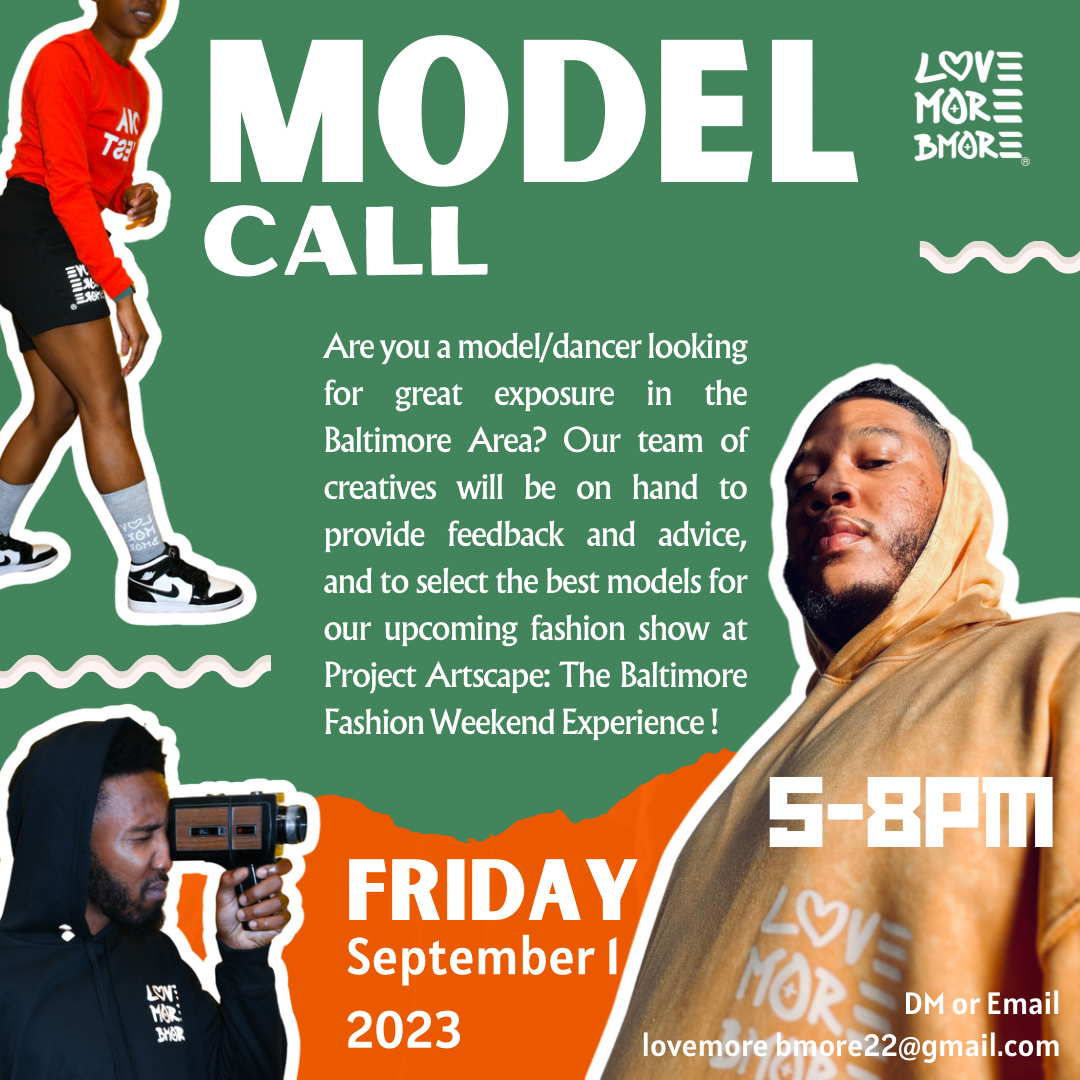 Upcoming Events
We are honored to share that Love More Bmore will be participating in Project Artscape: The Baltimore Fashion Weekend Experience. We are currently looking for models/dancers 16+. If you are interested please register with the link here. We are also looking for videographers and makeup artist. Please email us at lovemorebmore22@gmail.com if you have any questions.
Our Background

Love More Bmore was born in response to the 2015 Baltimore Uprising. While struggling with processing the events of pain and protest founder, Ashley Huff Jr., navigated with love. After receiving mixed responses from onlookers, starting with just a hand-made poster, he knew there was a need for love like never before.

Our Mission

Love More Bmore's purpose is to promote positivity and love by encouraging our customers to feel their best authentic self through our fashion.